NOT sold in stores! We ship worldwide!
Guaranteed safe check out:
PAYPAL | VISA | MASTERCARD
All payments are accepted via PayPal. If you don't have PayPal, you are still able to pay via credit card by clicking on the PayPal icon at checkout. When you're ready to check out, choose PayPal as your payment method. You'll notice the credit card logos next to the PayPal logo because credit card payments can also be processed through PayPal.
You can pay with your credit card without creating a PayPal account.
All transactions are secure and encrypted. Credit card information is never stored.

20PCS Christmas Style Pastry&Nozzle Cookie Mold Set Santa Claus Christmas Tree Snow Piping Tips Cake DIY Baking Tools
Name: 20pcs nozzles pastry set 
Color: Silver
Material: 304 Stainless Steel
Set Pieces: 20pcs
Net Weight: 376g
Usage: Cake decorating tools,cookie making tools
Set Includes: 16pcs Russian pastry nozzles + 4pcs Cookie Molds + 1pc big nozzle converter +  1pc TPU pastry bag + 1pc Storage box
Buy this product,we will give some practical tools: 1 pcs big nozzles converter +  1 pc TPU pastry bag
This kind of nozzle set consists of  16pcs . Please look through following introduction to know more details.
Nozzles usage instruction: 
1. Clean and sterilize the nozzles with boiling water more than one minute before using.
2. Put the nozzle into the pastry bag and cut off the excessive part to settle the nozzle well.
3. Concoct the cream icing, please pay attention to its hardness.For Russian Piping nozzles, we suggest using butter to concoct buttercream icing.
4. Put the cream or buttercream into the pastry bag, squeeze properly and it will form the shape automatically according to the pattern of the nozzles.
5. If the shape coming out from the nozzles is not so good, refrigerate your icing for a bit until it's nice and firm.
6. After using, rinse the nozzles with boiling water and dry with a soft cloth.
7. There are small parts in some nozzles set,so please keep them away from children under 7 years old.
OPTION 1- NOZZLE SET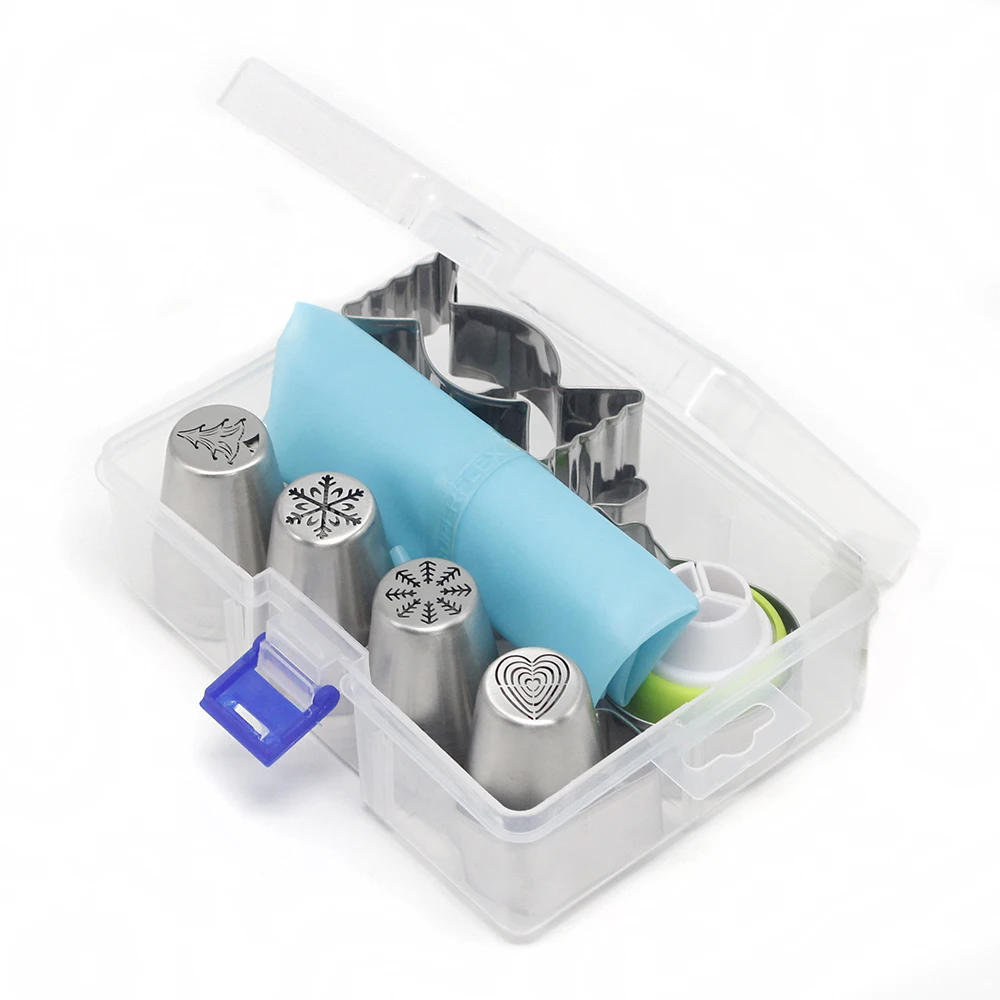 OPTION 2- NOZZLE SET + 5pcs Large Reuseable Pastry Bags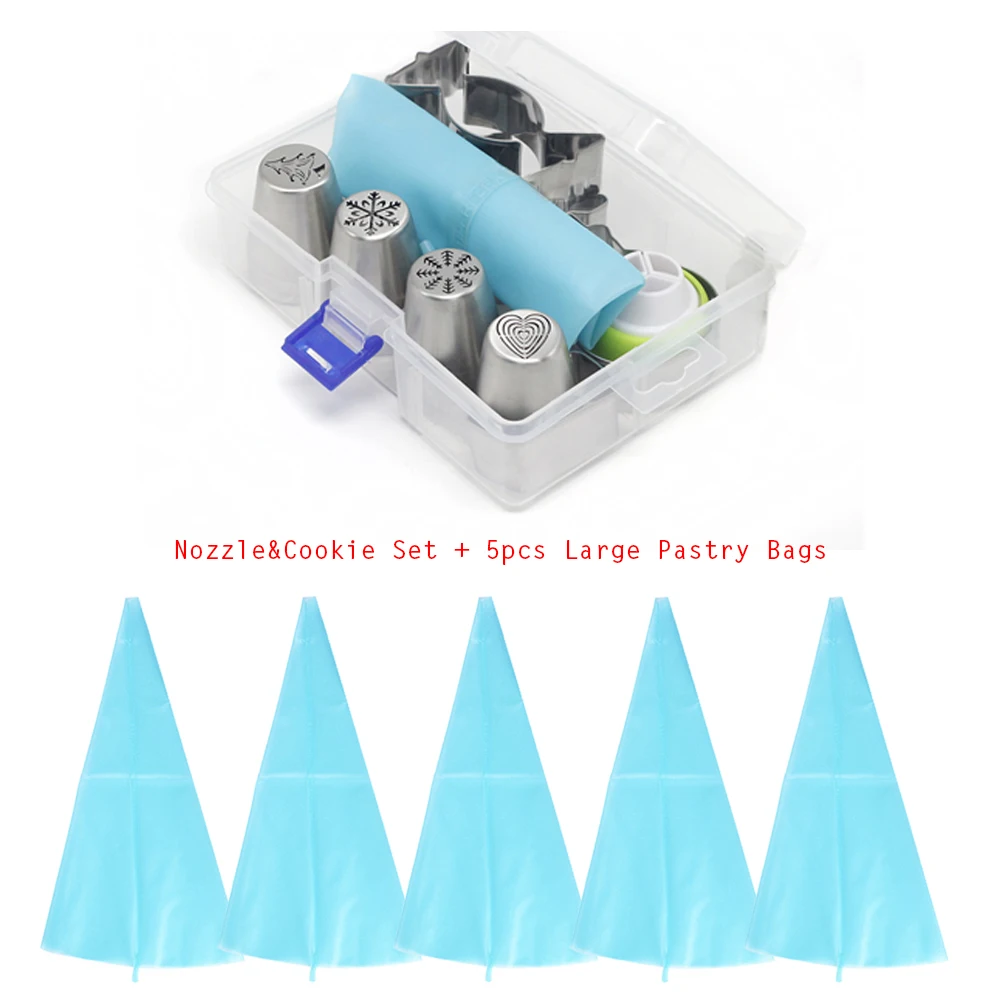 OPTION 3- NOZZLE SET + 5pcs Medium Reuseable Pastry Bags
OPTION 4- NOZZLE SET + 5pcs Small Reuseable Pastry Bags
<  Product Details >